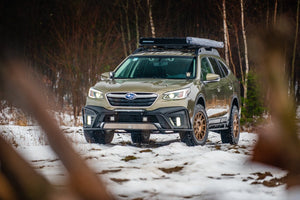 Build the Subi of Your Dreams
Whether you're wanting a simple lift with new wheels and tires, or you're looking to go all out off-roader, we've got you covered! With a variety of bundles fitting a range of Subaru models, there's bound to be a kit for you. Check them out:
Staff Pick
The new CFX3 line from Dometic is our favorite Dometic to date. They are bigger, badder, and cooler than ever. The DZ95 is the best of bunch, and our current favorite item in stock!